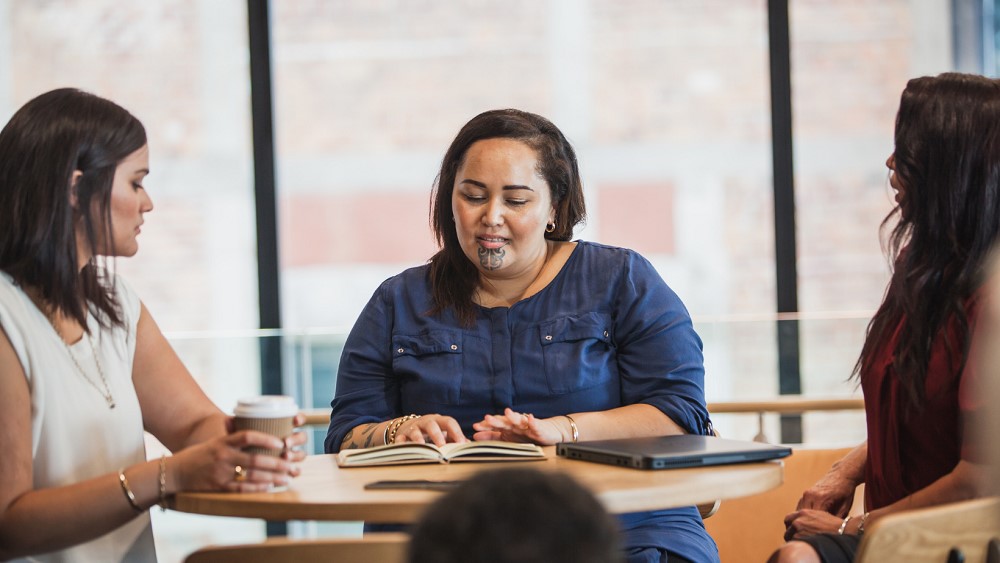 What is workplace wellbeing?
He aha te mauri ora o te wāhi mahi?
Workplace wellbeing is about doing everyday business in a way that leads to a healthier, happier and more productive workplace. A comprehensive wellbeing programme addresses changes at an organisational, environmental and individual level to have a sustained effect on wellbeing.

Benefits of Workplace Wellbeing
Ngā Painga o Mahi-Tōtika
Workplace wellbeing is a win for all and we know that that a comprehensive wellbeing programme benefits staff, employers and the overall organisation.
Benefits for employers
Ngā painga mo ngā kaitukumahi
Reduced absenteeism costs
Increased productivity
Improved staff morale and increased job satisfaction
Reduced risk of workplace injuries
Increased resilience (ability to persevere when under pressure and recover from setbacks)
Improved corporate image
Decreased staff turnover
Benefits for staff
Ngā painga mo ngā kaimahi
Improved

overall health and wellbeing

Increased energy and motivation

Decreased risk of injury and illness

Increased job satisfaction

Increased ability to balance work and wh

ā

nau life

Reduced stress